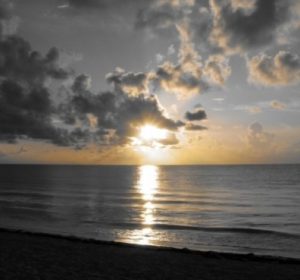 I have quietly come back to San Francisco for an interview.  I've learned it is best not to put too much hope or energy into potential futures.  The groundwork laid for their manifestation lies in innumerable decisions and intentions stretching back for years, a little more attention from my ego isn't going to help in any way.
However, I can see, just off in the distance, a future that is more stable and satisfying than anything I've had previously in my adult life.
Whatever opportunity comes my way I now feel I am in the right mindset to take action and fulfill promises to myself that I have long ignored.  I've had a few breaths, taken a little perspective, and weighed out the most essential and important aspects of the life I want to live.  I am free of some of the old patterns and beginning to weave new ones into my own tapestry.  Regardless of what happens today, this will be the beginning of a whole new chapter in my life.